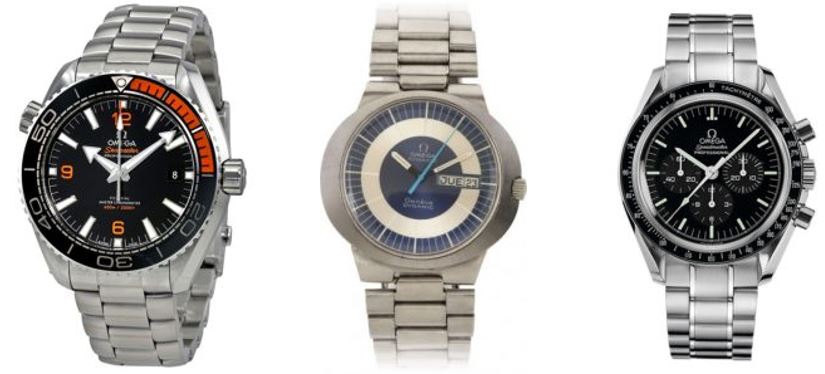 Omega Watches through the ages
The Omega Brand has its origins in La Chaux-de-Fonds, Switzerland, with Louis Brandt being the originator in 1848.
Throughout the last 150 years, Omega has developed its reputation for revolution and exceptional quality, not least being indicated by the fact that Omega has been the official timekeeper at now fewer than 21 Olympic games.
One of the most famous watches that Omega ever produced was the Omega Speedmaster, whose reliability and extreme precision meant it was chosen by the American National Aeronautics and Space Administration (NASA) to take to the Moon on that infamous journey in 1969, and many since.
More recently, and to some more significantly Omega has been responsible for the development of one of the most ground breaking designs – the self-winding watch with central tourbillon. This also came with the introduction of the coaxial escapement at the end of the 20th Century, by the incredibly talented and often imitated English watchmaker George Daniels.
We are equipped to deal with every repair necessary, from the smaller jobs, such as replacing glasses and crowns, to the more heavy duty processes, such as valeting and full services.
Antique & Modern can service all types of Omega watch including, but not limited to the following:
All models of SEAMASTER, SPEEDMASTER, FLIGHTMASTER, RAILMASTER< DEVILLE and CONSTELLATION.
There are many speciality watches produced by Omega, such as the Olympic Games range, and the Edizione Venezia range. Whilst being rarer, Antique & Modern are still able to service watches such as these.
Omega have dedicated themselves to ensuring all the diamonds, gold and other precious metals in their watches is ethically sourced, from mine to point-of-sale. Omega are regularly checked against the Responsible Jewellery Council Code of Practice. They are a member of this Council, and thus can provide their customers with a sense of pride; knowing their watch has been ethically made from start to finish.